Winter is edging closer and there are Christmas decorations, jumpers, and presents in every shop! Whether you're more traditional or modern when it comes to your classroom displays, you're probably thinking about creating something more 'wintery' over the next few weeks.
We have a whole range of coloured paper and card, borders and edging strips, and classroom supplies that are perfect for creating a stand-out display for your school. Whether it's in the reception, hallway, or classroom.
We've collated a few ideas to help inspire you…
Thankful Snow Globes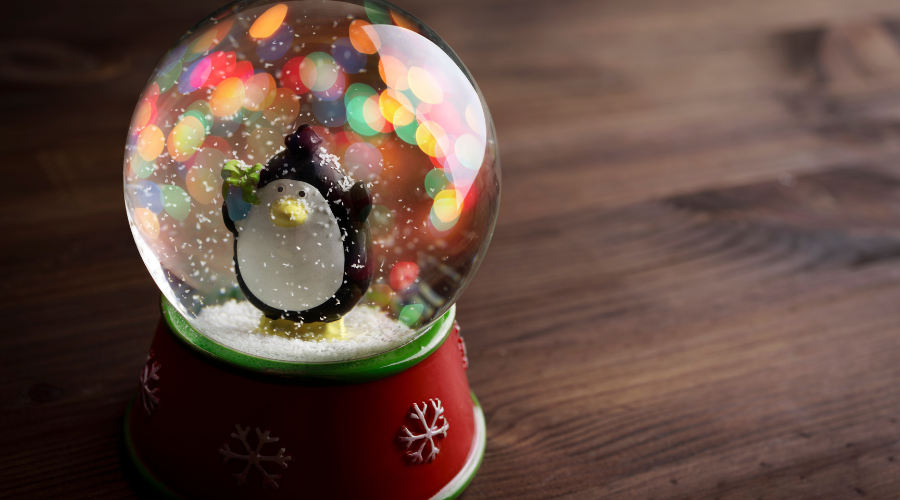 Snow globes are synonymous with winter and most contain a very festive scene. Why not print off a snow globe template for each child, and challenge them to draw what they're thankful for? This is a great arts and crafts activity that is achievable for most ages.
The Snowman's Outfit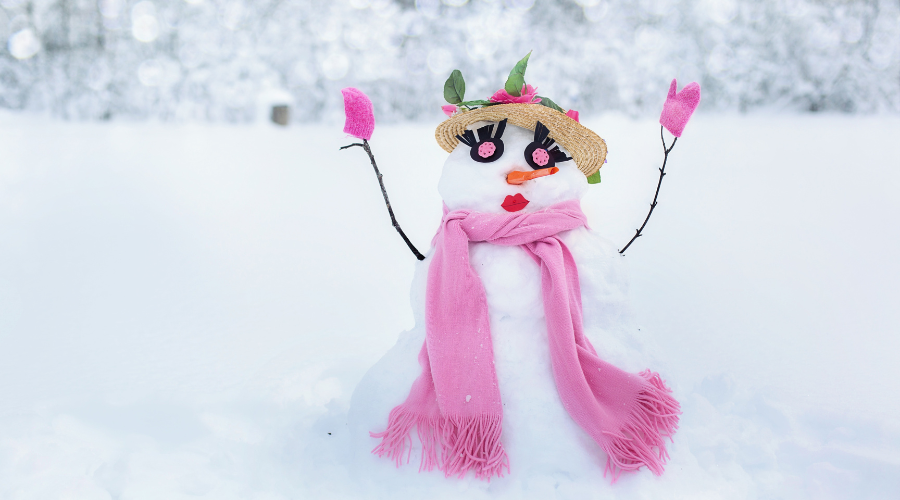 We've all seen the classic snowman display. But this has a little twist… Each student is assigned an item of clothing to create for the snowman (or given a template that will make sizing easier). They have to design this item of clothing and decorate it using a whole range of crafting supplies, like pipe cleaners and feathers. Once complete, each day, an outfit is created for the snowman mixing and matching the designs that the children have created.
Countdown to the Christmas Holidays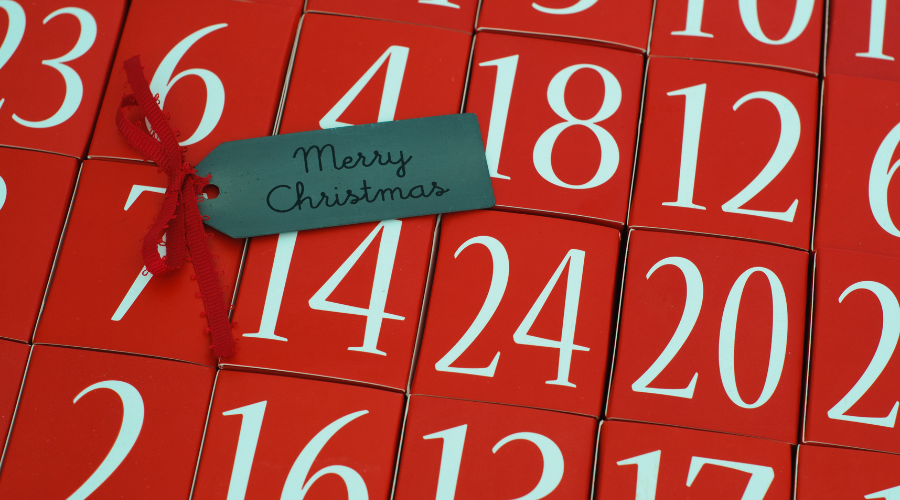 Many traditional advent calendars will count down the days until Christmas day, but most schools break up before this. So why not create a 'countdown till the Christmas Holidays' for your classroom? Each child can create their own winter/ Christmas/ festive scene and set it behind card doors. Each weekday you can open up a door and reveal the picture inside.
The Classic Wintery Animal Scene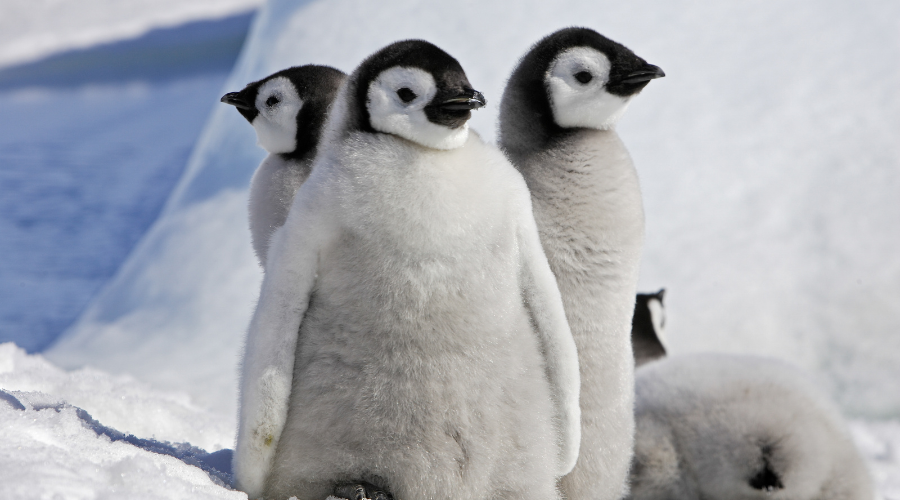 If you're looking for a display that is a little less interactive, then an animal-themed scene is always a great go-to. Penguins, polar bears, wolves. There are numerous animals to choose from when you think of cold weather and many ways to incorporate these into a fun and interesting display wall.
A 2D Christmas Tree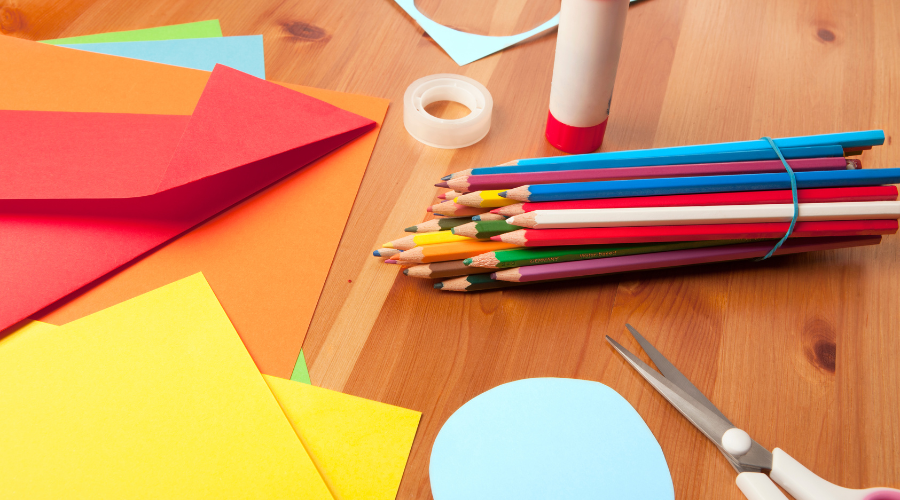 This one is probably just for December, but if your classroom doesn't have space for a tree, a 2D one is perfect. Just like with a real one, each week in the lead-up to Christmas, children can decorate the tree with cards and paper baubles that they've made themselves.
Elf on the Wall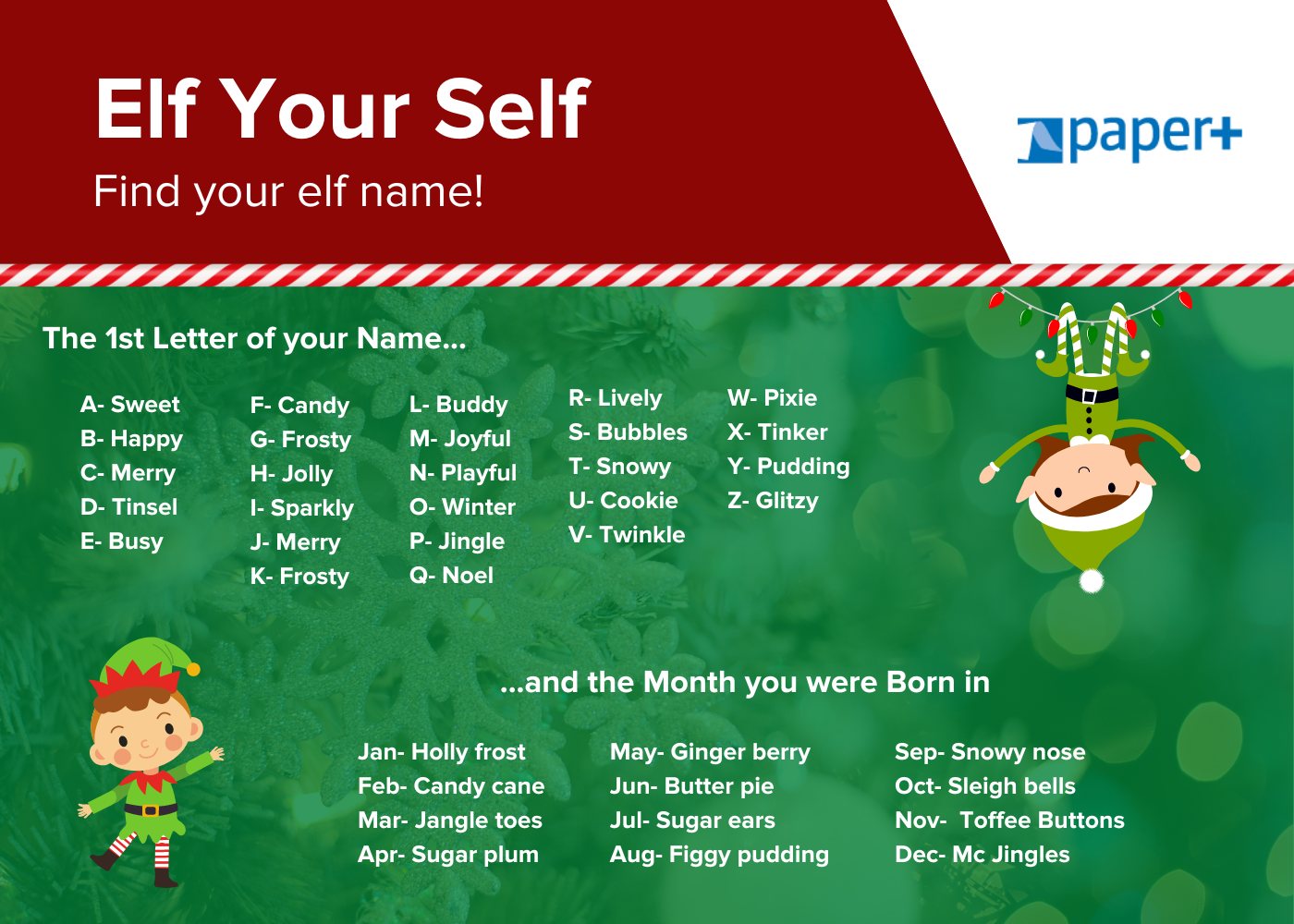 We've all heard of 'Elf on the Shelf' and are familiar with the mischief that the elf gets up to. But why not have your students create a self-portrait of themselves as an elf? Simply create with paper plates and paint. Then using card, create some festive elf hats using a template shape.
The children could also find out their elf name (using the image above) and attach this to their portrait.
Contact Us
For your classroom stationery, paper, and furniture needs, get in touch with us at Paper Plus. Call us at 01444 238 050 or email us at sales@paperplusuk.com